It's been a while since I've written a post, so hello! How have you been?
I had to take a step back from all the little things to focus on myself, but it is now 2020 and there is something about this year that has me ready to conquer all the things.
One special moment that happened recently 🥳 in August, Felt Happens reach three years!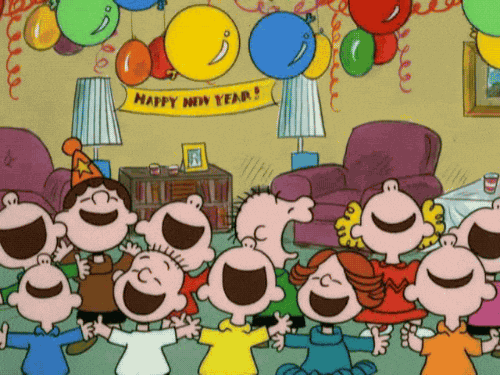 It is quite exciting to watch my little business baby continue to grow, and I am extremely blessed to have my passion become my career. However, it has not been easy. The wonderful thing about life is that there are always lessons to be learned. 
Last year, I wrote a blog post about the 5 Things I Learned in Two Years of Business, and now I have 3 more lessons I learned going into my third year, and the lovely thing about these tips is they have also have a major impact in my personal life.


Planning time off  
Last year, I wrote about needing to remember how many hours there are in a day, and to be aware of how long you can work before the day is done. However, this year I did something a little bit different and really focused on planning my time off and away from working. 
After my second year of business, I felt so exhausted and left out. I was missing out on personal time, quality time with family, and events with friends because I was putting my business first. I would plan out my work days, and whenever free time came around, that is when I would take advantage--which would be rarely. 
The past few months I have worked really, really hard at keeping Saturdays completely work free and I am proud to say that I have accomplished it. In the past, I would tell myself I wouldn't work on Saturday but then I found some free time and would sneak in some stitches or computer work before the day was over. Now, my Saturdays are for running personal errands, cleaning the house, relaxing on the couch, and spending quality time with friends and family. I love it.
I never would have considered myself a "workaholic" but after my little business baby was born, I become one! 
I am very proud of myself that I manage to stay out of my workroom all day, once a week. It truly makes a difference in the way I feel about working and that little break makes me appreciate going into work so much more. Plus, having a clean home and not missing out on events, brings my mind at ease and I can work so much better. 
Work on the boring stuff and ask for help  
The last few months I have been struggling with the mentality that "I'm not making money if I'm not stitching / website and shop updates will wait until I finish all my sewing / team no sleep / hustle and work all day," and because of this mindset, the past year I became so busy and behind, that my online shop, social media, and getting Felt Happens out there struggled terribly. 
I realized that updating the online shop, sharing photos and videos, maintaining a strong social media presence, and sending emails are all ways to connect with current and new customers. Which is obviously very, very important. To keep your business growing, you need to find new customers, while still keeping a healthy and strong relationship with the customers you already have. 
This side of business isn't glamorous by any means. When starting a business, you don't think about having to set time aside to work on this.
A creative person first starts a business to create beautiful things, not to create time in the day to learn about SEO, typing out emails, and dealing with customer service. 
If all of these things are too overwhelming for you, or maybe you have no idea what SEO is or how to start an email campaign, this is when it's okay to ASK FOR HELP. You are still the business owner, you are still the creative, and there's no shame in admitting that you cannot do it all on your own. 
This year I found someone that comes in once a week and helps me by cutting out felt orders for me. That way when the time comes to work on the item, all the materials are ready for me to start sewing. This is something so small but it helps me SO MUCH. I don't have to worry about cutting materials or rummaging around my workroom for supplies when I just want to sew. In all honesty, I've become a bit spoiled now because of this, I really don't like cutting stuff anymore 😅
I also reached out and asked for some help about business guidance. It is because of her that I have managed to find time in the day to work on this blog, updating my website, keeping up-to-date with customers, and still managing to end the day stitching my little heart away!  
Don't forget to be proud of how far you've come.
Don't compare yourself to other makers. Remember to take a step back and look at all that you have done. Appreciate how far you have come, all the lessons, tips and tricks you've learned along the way. Be grateful for the people that have come to you as customers and possibly now friends. 
Don't let that one negative review ruin your day! Print out all the amazing words people have said about your business and keep it visible if you need that extra boost when you're feeling bummed out. It's okay to feel a little lost and questioning your choices, even if you have been doing this for years, made 1,000's of orders, and 100's of five star reviews. Moments and phases like that may hit you, but that is why it's important to take a step back and look at all the things you have done. Focus on YOU. All of these things have been made possible because of your heart, passion, and talent. People love and enjoy what you do no matter how small it may be. 
As Dr. Seuss says "Today you are You, that is truer than true. There is no one alive who is Youer than You."
Learn to be damn proud of that 💙
These are things I've learned the last year, and I am still working on these lessons. It's a process to retrain your brain. However, realizing that my little business baby would never grow unless I put in the time and work in all sides of the business has pushed me to try and achieve my goal of being a successful business owner.. 
I can feel it in my bones, I am becoming the woman the Universe has set for me. All the lessons and experiences life has thrown my way are all meant for this moment. This year is about becoming the best business owner, creative, and friend I can be. I don't want to be apart of #teamnosleep anymore. My body needs to be healthy, my mind needs to remain positive, and my passion needs to be present in my work. 
I am Augusta, and I love to create. I am happy and enjoy doing what I do. It has taken me over three years to be confident and ready to conquer the world. I am not 100% there, but it's near, and I'm ready for it.
Always written with love,
Augusta